The ultimate guide for a rural interior
The ultimate manual for a rural interior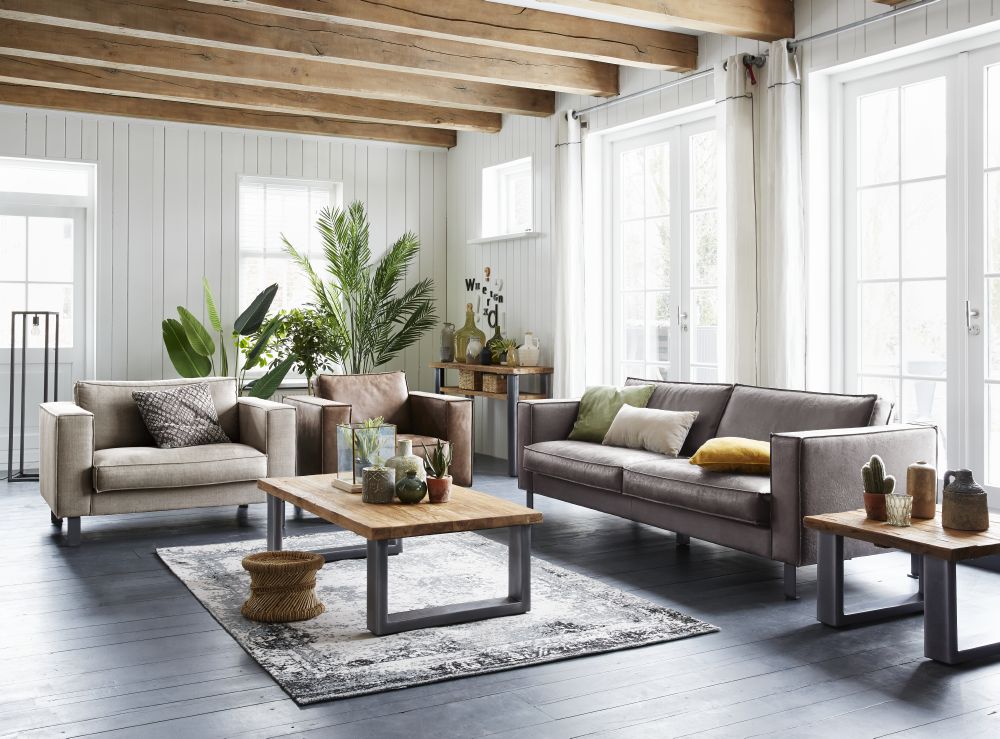 (Source)
The farm style is growing in popularity. Not only on the farms themselves, but also in the city. You can create the country style yourself in your interior, regardless of where you live.
First we need to know what a rural interior style means. A rural interior is very warm and has cozy spots, this together ensures that you quickly feel at home in a rural interior.
A rural interior is inspired by the farmhouse style and is becoming increasingly popular. In this manual we will help you to create a rural interior style yourself.
The rural interior style
To get started with your rural interior style, we have made a clear manual for you here. We have divided the road to a rural interior into usable steps, you can decide how many of these steps you want to use. If you don't complete them all, that's okay too.
Rural interior manual
Step 1. The first step to a rural interior is the use of rural materials. In a rural interior you often see natural materials, such as wood. But also many soft materials, such as linen, cotton and other cuddly materials. Make sure you use a lot of soft materials in your interior, such as pillows, plaids, sheep's wool blankets, etc.
(Source)
Step 2. The rural colors. Light colors are often used in a rural interior. So choose sand tones and earth tones for a rural interior. The colors you could use are: beige, off white, pastel color, taupe, but also light colors that differ slightly from the white color can be nice accents. Think a mint green, light pink etc.
(Source)
Step 3. A large bank with many pillows are also characteristic of a rural interior. The cushions give the room a soft look and we also recommend that you choose a soft sofa in a light color.
Step 4. Rattan decorations are very popular in a country style, because it has a natural look. Think of a rattan chair or basket. You can also combine it very well with dried flowers. Together they will also provide a nice rural look.
( Source )
Step 5. A wooden or stone floor. The wooden floor has a natural look and you could use it in the living room and bedrooms. You could have the stone floor in the kitchen, which gives a nice farm house look.
Step 6. In a rural interior, ear chairs or hanging chairs are often used. Look for ear chairs for your dining room chairs, because they fit very well in a rural interior. The ear chairs are often very soft and often have light colors.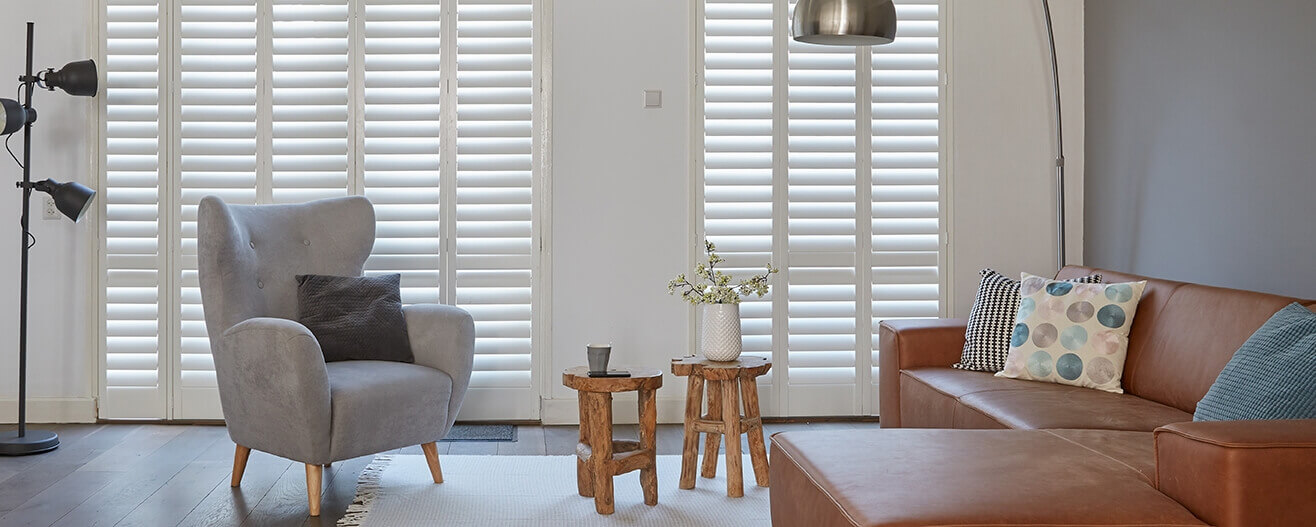 Veneta
Step 7. An authentic stove or fireplace. This is beautiful in a rural interior, because you quickly associate a stove or fireplace with a farm.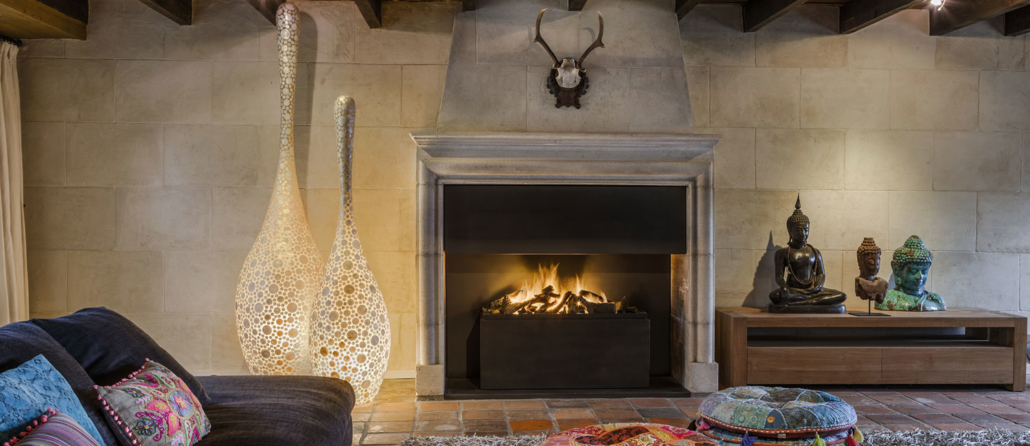 ( Source )
Step 8. The small decorations . You can use rattan items as small decorations in a rural interior. In a rural interior you could also use many other things to decorate, such as candles, pillows and lanterns
(Source)
Step 9. Green! Plants fit very well into a rural interior, because they bring nature into your home. Plants also give beautiful colors to the rooms in the house.
Congratulations, if you apply these steps in your interior, you can turn every house into a rural house! Would you prefer a different style in your interior? Then read this blog about a industrial interior .